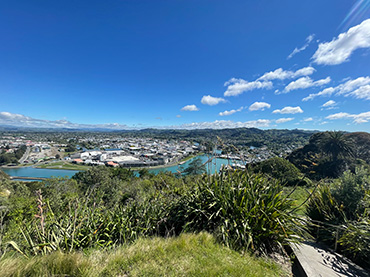 Kaiti Hill
Kaiti Hill is recognised for its spectacular views over Gisborne and it is known as a great place to get some exercise in; walk, run or bike. Simply follow the boardwalk past the wharf and find a track up the hill or find a carpark down Kaiti Beach Road. FREE ACTIVITY.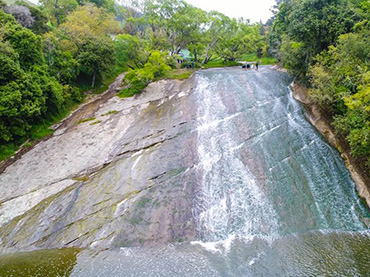 Rere Rockslide or Waterfall
For families with kids who have a lot of energy, buy a cheap bodyboard or inflatable mattress from The Warehouse and head to the Rere Rockslide and/or check out the Rere Falls. Location: Wharekopae Road, Ngatapa, approximately 48km from Gisborne city. FREE ACTIVITY.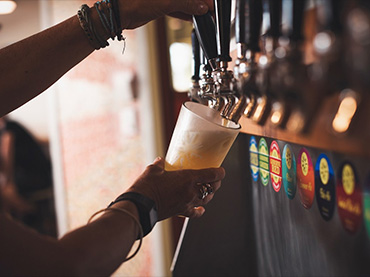 Sunshine Brewery
Sunshine Brewery is a boutique brewery from the East Coast that celebrates some of the import things in life: sun, surf, friends and good beer. Providing quality beers since 1989. Located a block away from the motel a must do if you enjoy good beer. 49 Awapuni Road.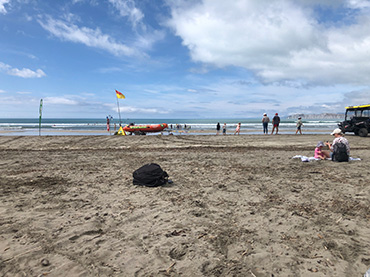 Waikanae/Midway Beach
A long stretch of golden sand with a pram-friendly boardwalk running along it. The waters are shallow with a sandy bottom, making it safe for swimming and learning to surf. FREE ACTIVITY (or have paid surf lessons check out Surfing with Sarah, or Salt Shack).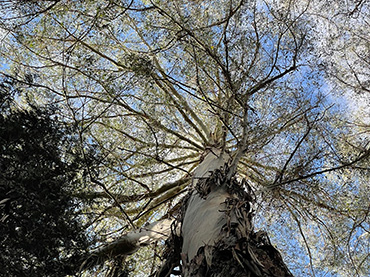 Eastwood Hill Arboretum
Explore this vast collection of oaks, maples, ash and ginkgo trees in their full glory, look out for native birds like tui's, wood pigeons and fantails and enjoy their callings. Location: 2392 Wharekopae Road, Ngatapa, approximately 34km from Gisborne city centre.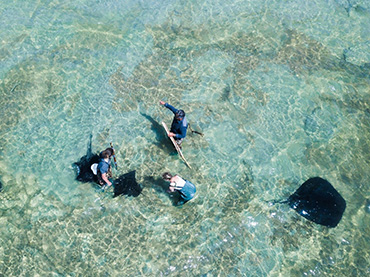 Stingrays at Dive Tatapouri
Operating at low tide daily, bookings essential the guided experience will start with the group wading into knee deep sea water at Tatapouri. Once in the water you will be educated about the reef and the local area and will get to feed and interact with the sea life.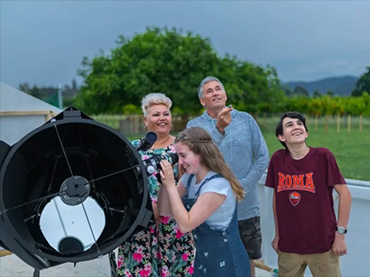 Gisborne Astro Tours
Do something fun and educational with the family or your friends. Discover the stars under the dark skies of the East Coast, this will not disappoint. The facilities provide you with a comfortable and memorable stargazing experience under the New Zealand southern skies.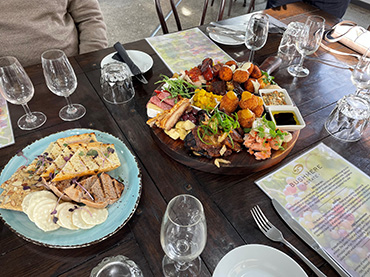 Bushmere Estate
The vineyard is 17 hectares and growing mainly Chardonnay grapes, along with smaller plantings of Gewurztraminer, Viognier, Pinot Gris, Montepulciano and Sangrovese. The Vines restaurant is located among the vines and is open for lunch and dinner.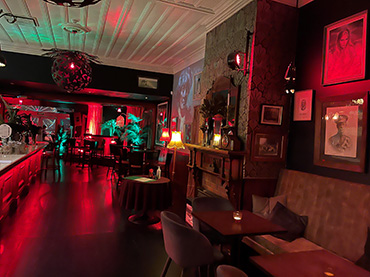 The Dome – PBC Café
The artful Dome is located inside the charming old Poverty Bay Club building. Which holds the PBC café, a bar and the cinema. Have lunch at the café or enjoy a wine, beer and pizza with a movie in a charming mixture of old elegance.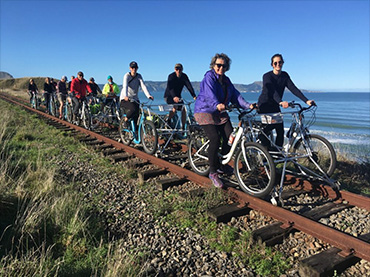 The Gisborne Railbike
The Gisborne Railbike Adventure Tandem cycles are designed to slide onto the disused local railway lines allowing you to sit back and pedal, side-by-side along the flat tracks and soak up the scenery. (E-bikes also available). A great adventure for outdoor enthusiasts.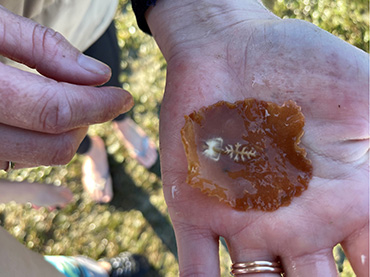 Makorori Beach
Known for the rock pooling and surfing this is a beach that suits many with great waves or exploring nature. We have found small octopus's which not only kept the kids entertained as well as the adults (don't pick them up). Location: Makorori Beach Rd, Gisborne. FREE ACTIVITY.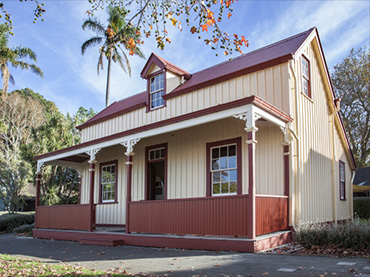 Tairawhiti Museum
There are even some educational experiences to be had in Gisborne, the Tairawhiti Museum. Tairawhiti is the Maori name for Gisborne and the museum is where you can learn more about the local culture and history through interesting relics and displays.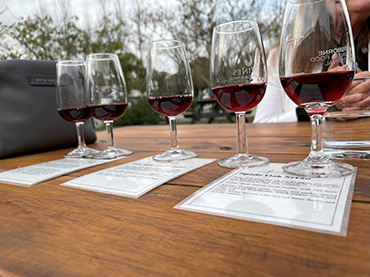 Matawhero
Showcasing the best selection of local wines. These include a traditional selection from Ashwood, Spade Oak, TW, HiHi and Stonebridge, a wide range of bubbles, whites and reds. Offering great deals on wine tastings. There is also platters and other food.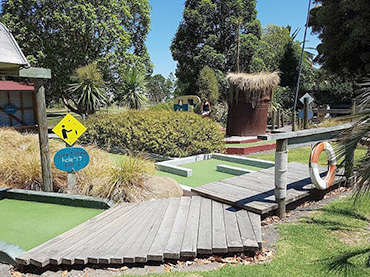 Mini Golf
This is located at the Gisborne Information Centre and is very affordable and a family activity for all ages. A fun, but "tricky at times" course located at the back of the Gisborne i-Site just minutes walk from the motel. Spend quality time "hanging out" together.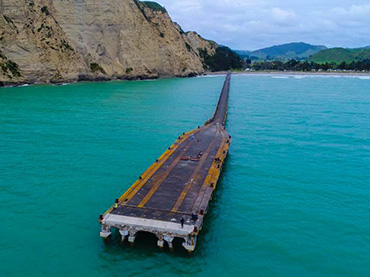 Tolaga Bay Wharf
Tolaga Bay (Uawa) is a bay and a small town on the East Coast. If the weather is nice then this is a nice daytrip. It is about an hour drive and allow time to walk to the end of New Zealand's longest wharf – at 600 metres in length it is no ordinary pier.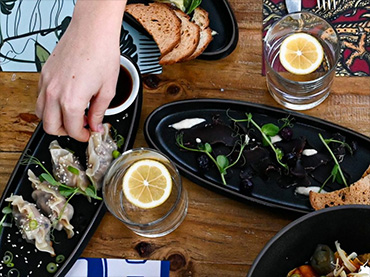 The Globe
Based around the 5 continents – Africa, Americas, Asia, Europe and Oceania – the menu takes you on a journey of flavours around the world. Served on sharing plates the dishes highlight local produce with an international flair. Seasonally changing menu.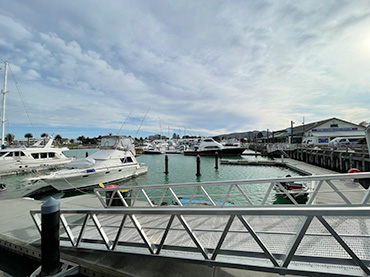 The Works, Crawford Road, Lone Star, The Wharf, The Tatapouri Sports Fishing Club
Book if there is a big group, otherwise try your luck. Walking distance from the motel to the esplanade for some amazing food and drink.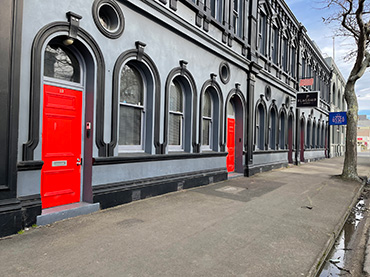 USSco, Flagship
Local favourites located down Childers Road at the river-end of Gisborne's CBD.
Flagship offers a yummy lunchtime menu with beverages.
USSco serves up a delicious bistro menu, classic cocktails and fine wines in a beautiful space.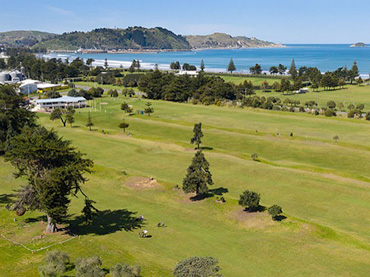 Poverty Bay Golf Club
One of New Zealand's golfing treasures. Nationally ranked, the course is often host to championship events. The narrow, undulating fairways and large, well bunkered greens are praised by the country's top golfers. The greens are considered up with the best in New Zealand.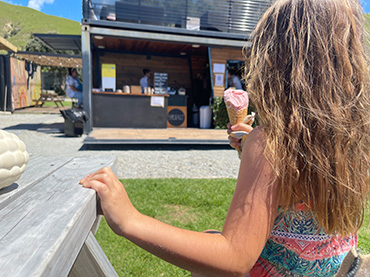 Tatapouri Bay Café
The café is 15-minutes drive from Gisborne, located right next to the beach. Relax watching the kids play in the sand while you enjoy a treat from the café, serving up coffee (Far East Co, local roastery), locally baked goods (Curbside Kitchen), delicious bagels and tasty real fruit ice-creams.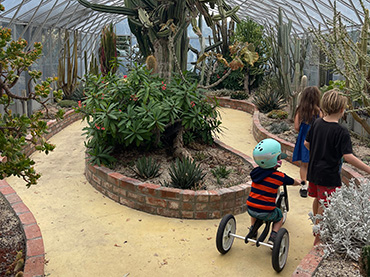 Gisborne Botanical Gardens
This is a must do for all. With a lovely walk through amazing trees, check out the bird aviary or the cactus glass house. There is a pond with many ducks to feed. The trees provide good climbing adventures for the children a must do when in Gisborne. FREE ACTIVITY.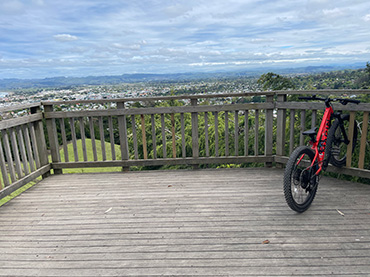 Mountain Biking
There are two mountain bike parks in Gisborne City – Fox Street and Mander Road as well as nearby trails in Wairoa and Motu. A good place to start is Fox St offering a range of grades and trails to suit all ages and abilities. Or for some gentler off road riding take a short drive out of the city to Millmore Mountain Bike Park. FREE ACTIVITY.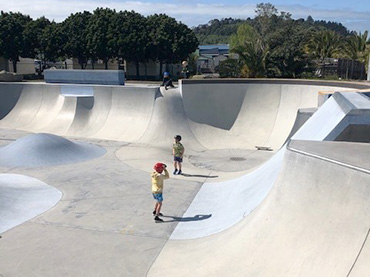 Skate Park & BMX Track
If you have kids bring along their wheels, with so many great walks and local free activities on offer. The Skate Park has recently been updated and across the road is an awesome BMX bump track. There are many nice walks (scooter/bike rides) along the river and beach. FREE ACTIVITY.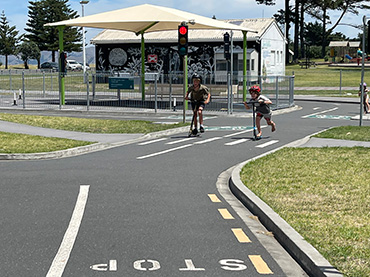 Adventure Play Ground
This park is located across the road from the beach and the Olympic Pool. There are many things to do in this area with the scooter park (shown) and the many playgrounds within the park. Sometimes there is a car train for a small donation that the kiddies enjoy. FREE ACTIVITY.