WAIKANAE BEACH MOTEL – BOOK DIRECTLY WITH US & SAVE!
Nestled across the road from the tranquil surf of Waikanae Beach, famous for its amazing surf, and its beautiful wood-planked boardwalk that takes you along the river to many of Gisborne's finest restaurants. This novel motel offers eclectic accommodation options and is the ideal base for experiencing Gisborne. An array of culture, adventure and recreational activities are on your doorstep, and you're a short stroll or drive from the city centre. Gisborne is a lively but relaxed destination with so much to do and see.
ROOMS
We have 16 units located at the Waikanae Beach Motel, which are located across the road from Waikanae Beach.
We also have 11 holiday homes which are situated around Gisborne.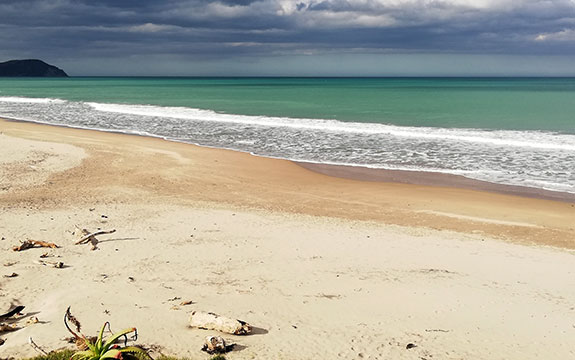 ABOUT TAIRĀWHITI GISBORNE
Located on the East Coast of Aotearoa's North Island, Tairāwhiti Gisborne is a buzzing hot spot for keen surfers, wine enthusiasts and adventure seekers. Not only are the many beaches of the region dreamy, but the rolling hills also invite you for relaxed bike rides from winery to winery, offering your tastebuds a palette of our world-famous grapes. Those looking for a faster pace by bike will enjoy the challenging and scenic mountain biking trails and if the kids want a bit of an adrenaline rush, there are rock slides and jetty jumps aplenty. It's also rich in Māori culture and history, with famous landmarks dotted throughout to visit and learn about in-depth.
From family-friendly activities to days filled with art and culture, Tairāwhiti Gisborne has the perfect itinerary for all interests. Create everlasting memories and connect to the culture and nature of this incredible place during your stay, no matter the length.
Make your next holiday a hit and book with us, Waikanae Beach Motel.
FACILITIES
Waikanae Beach Motel offers revamped spacious rooms, and modern conveniences like, free unlimited WiFi, the Entertainment, Sports and News channels of Sky TV, heating, air-conditioning and tea and coffee facilities, and there is parking outside each unit. The motel is located across the road from the beach on Salisbury Road which is a quiet, safe street.
Waikanae Beach offers some of the best surf waves in New Zealand. Walking distance to Gisborne city shops, restaurants, clubs/cafés, Olympic swimming pool, new international skatepark and more, you couldn't be better positioned.
Waikanae Beach Motel does not offer Emergency Accommodation options.